The fiction feature film Leyenda, co-directed by Rogelio Paris and Jorge Fraga, premiered on a day like today, 40 years ago, produced by the Cuban Institute of Cinematographic Art and Industry (ICAIC), and based on real events.
Leyenda, a film noir, reflects the convulsive Cuban reality in the final period of Fulgencio Batista's dictatorship and the triumph of the Revolution.
In 96 minutes, the film tells the story of Ricardo Fanjul, a Cuban counterrevolutionary and CIA agent, who is found dead on a yacht at sea; through a parallel montage, the filmmakers go through the life of this man and the steps of the CIA's investigation to discover if he was a double agent.
Fanjul was of bourgeois origin, but he undergoes a progressive psychological evolution that leads him to identify with revolutionary ideals and, with this, to infiltrate the CIA and Miami-based groups as a spy for Cuban security.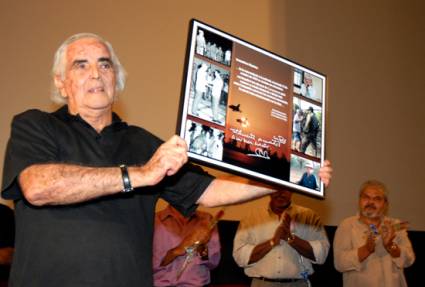 With screenplay by Luis Rogelio Nogueras and Miguel Torres, the film is produced by Sergio San Pedro, cinematography by Luis García Mesa, editing by Roberto Bravo, art direction by Luis Lacosta, sound by Germinal Hernández, and original music by Juan Márquez.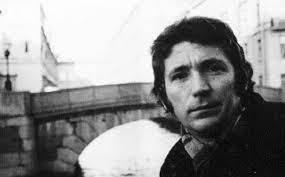 Luis Rogelio Nogueras, (Havana, November 17, 1944 - July 6, 1985), poet, storyteller and film scriptwriter, from this script he wrote his renowned novel Nosotros los sobrevivientes (We the Survivors), published in 1982 in Cuba and Spain.
One of the strengths of this film is the cast he managed to assemble, "an all-star cast": Nelson Villagra, Susana Pérez, Luis Alberto García, Omar Valdés, René de la Cruz, Samuel Claxton, Raúl Pomares, Mario Balmaseda, Germán Pinelli, Aramís Delgado, Angel Toraño, Manuel Porto, Rogelio Blaín, and Ramón Veloz, among others.
Leyenda is a tribute to so many anonymous heroes, so many double agents who gave their lives to defend Cuba and its social project, and a well-deserved tribute that "we the survivors" must offer, because we thank them for our survival.
(Taken from Cubarte)